Keep it Simple Sweetheart – Google AdWords Certification
I renewed my Google AdWords Search and Shopping certifications a few weeks ago. The certs are good for 1 year from the date the test is taken.  Since a full year had gone by since the expiration of my previous Google Adwords certifications, I wanted to brush up on my knowledge of the platform and learn about all the new advancements in "one sitting" ( ikr?). In real world terms, that means I sucked it up and spent last weekend studying. Never tell me I am not a nerd.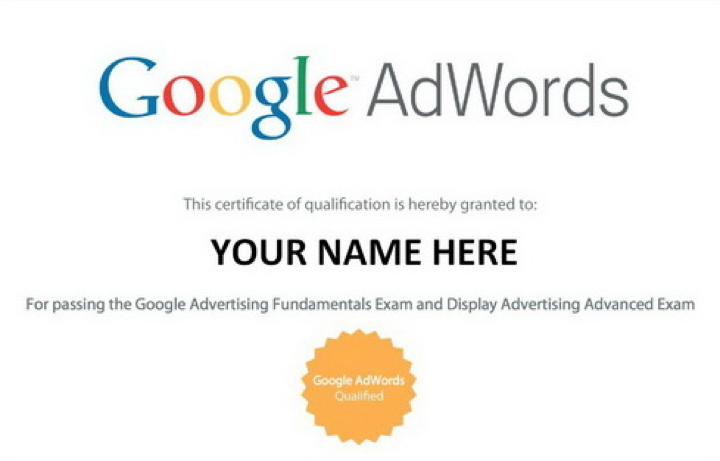 The course content did not disappoint: lots of new. Many exciting possibilities. Will get to some of that in a moment. For those of you interested in getting certified yourselves, you can access the course content at Google Academy.
My post right here will cover the following:
+ Overview of Google AdWords Certification Process
+ What I Liked About the Course Content & Exam
+ What I Didn't Like About the Course Content & Exam
+ Ideas for Improving the Learning Experience (e.g. developing a better product)
Overview
Time Tested Nuggets, a.k.a "nuts and bolts" needed for complete understanding of search marketing and advertising. These concepts are core and will never change or go out of style, no matter how many new bells and whistles come down the pike. Like the title of this post, this is a caution to all you tech whizzes out there: keep it simple sweetheart. Here's what mattered then, what matters now, and what will always matter as long as humans are the ones being served…
Relevance
Common Sense
Focused on Needs and Wants of Customer
Upcoming Trends
AI and machine learning
Automated Bidding Strategies using AI
Automated Ad Copy Suggestions using AI
I realize the list above may look a little redundant. I assure you, it is not. To hear Google tell it, AI is the new peanut butter that will make us search marketers lives easier by practically doing our jobs for us.
Possibly of like the self-checkout stations at Target. One has to wonder, will search get to a point where we just plug in the numbers – budget, ROI targets, long term customer value, desired CPA, website link – and then Google will do the rest and charge us a flat fee on top. Just kidding, I hope. I rather enjoy the human element of search.
What I Liked About the Google AdWords Certification Course Content & Exam
Personally, I enjoyed watching the Academy's animated videos. They do a good job of introducing and explaining concepts, features, functions, techniques and best practices. Also, since I'm a visual and auditory learner, watching the videos definitely served to embed the content into my memory. My recall during the exams felt enhanced, and I think the videos for that. I scored 95% on the AdWords Fundamentals portion, 100% on the Search portion and 95% on the Shopping exams. Of course I would prefer to have gotten 100% every time, but hey. The nice thing about missing some of the questions is that the quiz engine gives you a list of concepts to study at the end so you can go on and master the material fully.
What I didn't Like About the Learning Experience & Exam
Deceptive amount of study time shown for each module.
Ideas for Improving the Certification Experience (e.g. developing a better Academy product)
Make Google AdWords Certificate shareable. It would be really cool if Google offered a link to my Certificate that I could then turn around and share directly on LinkedIn and other social media sites like Facebook, twitter, heck, even Instagram why not? As it is now, I had to download to my hard drive a copy of my certificate in PDF form, upload it to Google Drive, and get a Drive link where anyone with the link can view the document (link to Quora article). So many steps! Why?
Allow simulated practice with dummy data, I think in developer's terms this might be called a "sandbox"(?)
If you study the material, the test is not hard. As an alternative to reading, you can watch lessons on YouTube. As a visual learner, this worked great for me.
If you are about to take the Google AdWords certification test, best of luck!